Protect Your Sight From the Sun
No matter the season, your eyes need protection from ultraviolet rays that can damage your sight and increase your risk of eye diseases. Sunny days spent by the sea, sand, or snow can reflect glare into your eyes and damage your vision, so be sure to wear sunglasses whether you're at the ski hill or the beach
Cloudy days don't offer much protection either. UV rays can easily penetrate clouds, so overcast skies are not a reason to abandon your sun protection.
Even if you're blessed with perfect vision, you still need sun safety. We offer a wide selection of sunglasses in both prescription and non-prescription options.
We have brands and styles to suit every member of your family. Come and see us today to pick your favorite pair.
Book Appointment
Sun Protection for Your Kids
Kids spend lots of time outdoors, exposed to UV rays. Be sure they're protected year-round with a good pair of sunglasses. Always keep infants out of direct sunlight and provide the youngest members of your family with extra sun protection like a hat or an umbrella.
We will help you choose a pair of sunglasses that protects from both UVA and UVB rays and fits your child properly. The right fit will help to provide proper sun protection.
Visit us today to find sunglasses for your child.
Book Appointment
Our Brands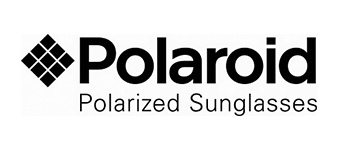 Polaroid
Our story says it all. Polaroid has been a trusted global brand for more than 75 years and is best known for pioneering instant photography since Edwin Land first conceived the instant camera in 1943. We embrace the nostalgia inherent in our past, allowing us to embrace old technologies through new technologies and beyond.
Thank you for choosing Greene County Eye Care. It is our goal to serve all of the vision and eye health needs of the entire family. We aim to provide thorough, comprehensive care in a comfortable, family-friendly environment.
Greene County Eye Care is able to service your eye health needs. We provide emergency care in office and have a 24-hour emergency call line.
322 North Detroit Street

Xenia

,

Ohio

45385
Hours of Operation
Monday

:

8:30 AM

–

6:30 PM

Tuesday

:

8:30 AM

–

6:30 PM

Wednesday

:

8:30 AM

–

5:00 PM

Thursday

:

8:30 AM

–

5:00 PM

Friday

:

8:30 AM

–

5:00 PM

Saturday

:

Closed

Sunday

:

Closed